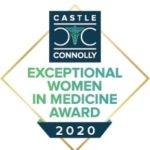 ABOUT DR. CHOI
After listening to a lecture about plastic surgery as a medical student, I became fascinated with the specialty. Plastic surgery seemed to be a perfect blend of two of my passions—science and art. In college, I majored in biology and minored in visual art, graduating with Magna Cum Laude. My patients often tell me that I am an artist. I am humbled by that praise and I feel so proud that my work enhanced their health and quality of life.
TAKE A LOOK AT OUR
LATEST NEWS AND UPDATES
Dr. Mihye Choi is pleased to receive the 2023 Castle Connolly Exceptional Women award! Dr Choi will be moderating a panel on Prepectoral Breast Reconstruction at the annual 2023 Aesthetic Meeting in Miami.  
Dr Choi was the expert discussant at the Aesthetic Meeting 2022 held in San Diego on April 23. She discussed the topic of Prepectoral versus Subpectoral Breast Reconstruction. She is also invited to be on the faculty in Mexico at The World Microsurgery Meeting in June to speak about Aesthetic Breast Reconstruction!
BEFORE & AFTER
PHOTO GALLERY
Dr. Choi and her staff were wonderful. I really cannot say enough. Everyone I dealt with was professional and respectful. My procedure had insurance coverage and while I am sure ...
Dr. Choi, and her impressive team, are extraordinary. Highly skilled, empathetic and kind. No judgements, just 100% support. I've never had a better medical experience. I can not recommend Dr. Choi ...
Dr. Choi did my DIEP flap mastectomy reconstruction 5+ years ago. She is a caring and a talented surgeon. My husband and every doctor that examines me continue to remark on ...